A bright future on the horizon…
Your donation will help build a campus-based facility supporting individual learning and stand alone business.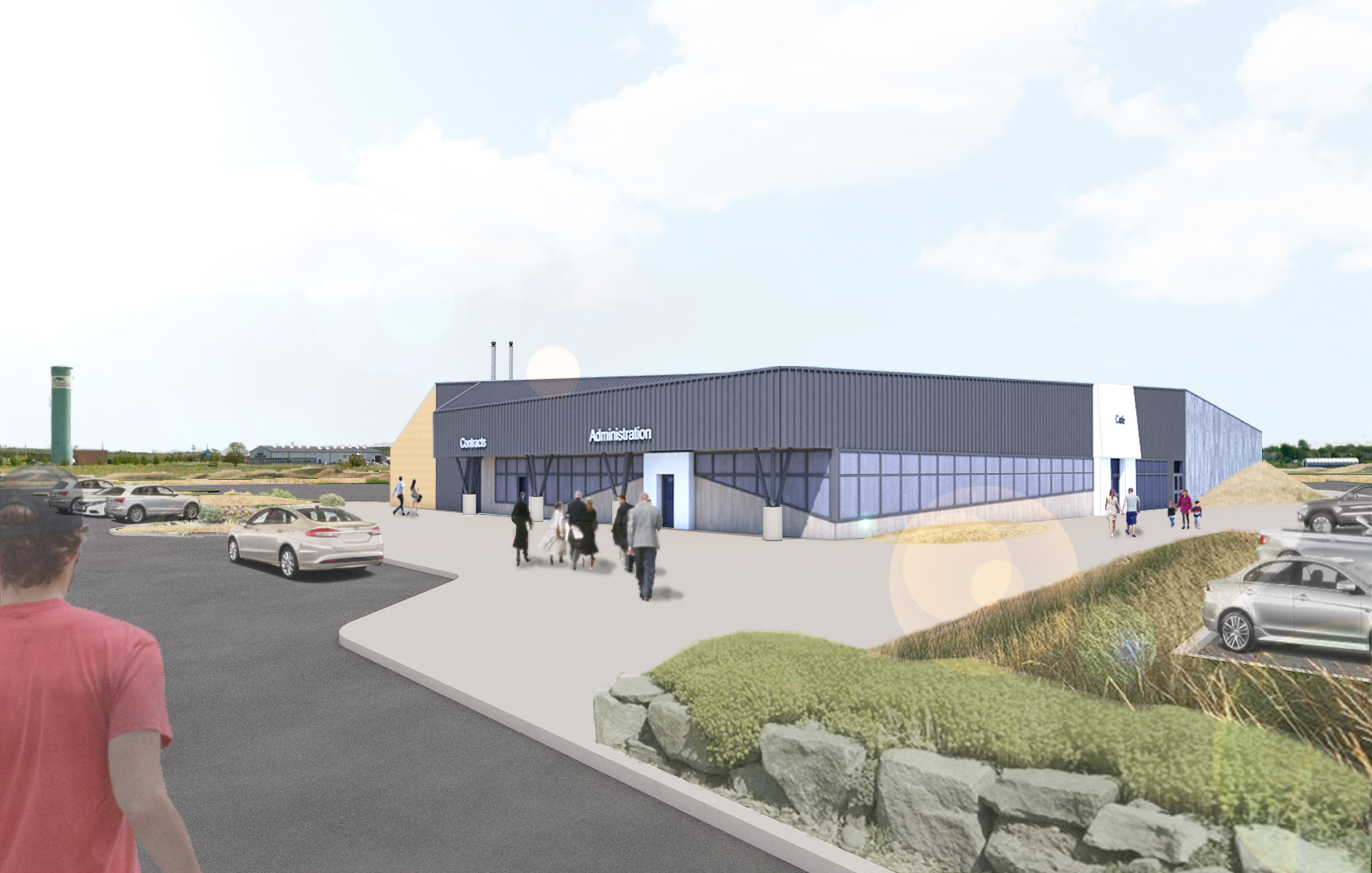 Horizon Achievement Centre is one of the largest and most progressive Adult Service Centres in the Province of Nova Scotia.
The journey to independence, choice and inclusion began in 1984. Since then; through counselling, assessment, training, employment and life enhancement services, the organization has assisted thousands of individuals living with intellectual disabilities from throughout the CBRM.
For over 30 years, Horizon has provided a broad range of programs and services that reflect the diverse needs of clients with individualized training, integration through leisure and community based services, career development, job coaching and on the job training. 
From fresh baked goods and catered meals, to mail processing and contract work, Horizon is also well known for its professional business standards, high quality products and outstanding service to our community.
Today, the organization has reached its capacity. With an aging facility facing several congestion issues and operational obstacles - the opportunities for the organizations continued growth are now severely limited.
With many on a waiting list for service – individuals from across Cape Breton now face limited opportunities for personal and professional development. Opportunities they both need and deserve.  
Now, we need your help in building a more inclusive community. We hope you will join us as we continue to move Beyond the Horizon. 
Horizon currently leases 15,000 sq. ft. from the Kinsmen Club of Sydney for its Vocational, Employment and Life Enhancement programs and owns a second 3,900 sq. ft. facility for Pre-vocational and Broaden Day Options. The proposed 20,000 sq. ft. facility is designed using a campus concept. It embraces a unique composition of building elements, each designed to meet program needs, which will permit each department to maintain individuality while recognizing its significance within the facility.
Life Enhancement Services will operate from a spacious area that will support training services for life, communication, personal, health, social, leisure and recreational skill development.
Vocational Services will consist of a number of skills training labs, each designed to teach skills for today's job market (i.e., hospitality, food services, janitorial, retail, office, etc).
Pre-Employment will consist of various classrooms and labs designed to teach "essential skills", or those skills deemed essential for participation in community-based employment (ie. literacy, computers, interpersonal/personal skills, communication, etc).
Social Enterprises are stand alone businesses that provide occupational training and remunerative employment as a means of fostering increased independence, social integration, self confidence and economic self sufficiency (i.e., catering services, coffee shop, mail services, document scanning, etc).
Inclusion — the heart of your community
Inclusive communities are ones that welcome newcomers, recognize the contributions they make and are open to new ideas and customs. Historically they are happier, thriving communities. Relocating the Horizon Achievement Centre from a residential area to a highly visible Commercial Park in the heart of the Cape Breton Regional Municipality (CBRM) supports these ideals and will benefit all the surrounding communities.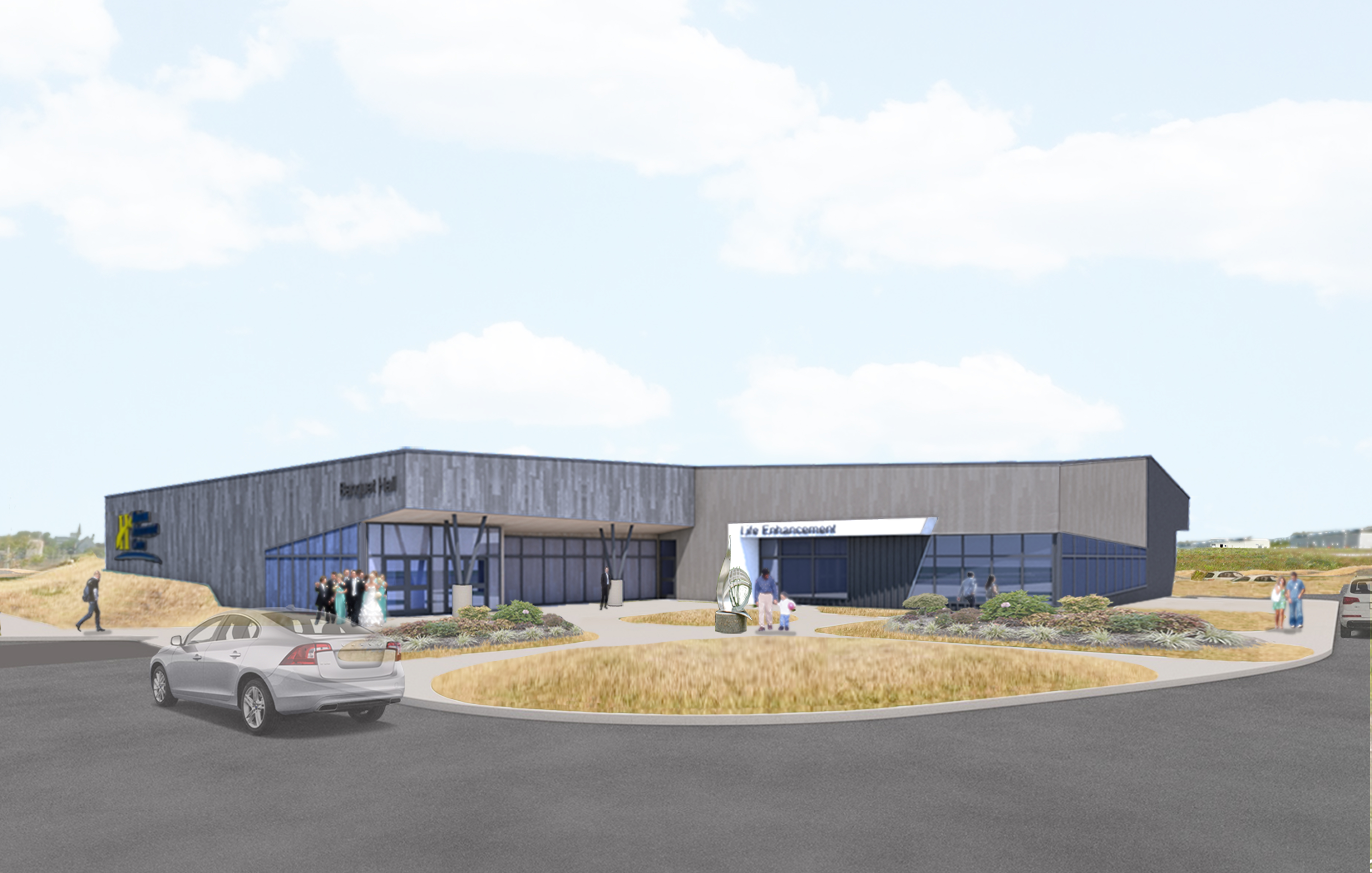 Why Harbourside Commercial Park? Being in close proximity to the businesses in the park will provide many opportunities to develop partnerships. Increased productivity will lead to economic development and employment. The Harbourside Park location will promote inclusion within a commercial community and greatly benefit social enterprise.
Mutual Community Support: Recreational facilities in and near the Park will be utilized by Centre participants to promote health and wellness, contributing to the financial health of the facility through memberships and fees. The Centre will offer its products and services to participants of the facilities and visitors to the park. Collectively all businesses will be supporting each other, adding to the appeal of the commercial community.
Community Economic Renewal: The infrastructure that will result from this project will serve the CBRM well into the future. The obvious value of a new, modern building reflecting success in CBRM will encourage other development, assist the Harbourside Park in attracting additional tenants and promote a positive attitude in the community, all of which will have a desirable effect on economic growth.
Community Accessibility: Using a universal design for accessibility that accommodates all people of all ages, we will build a truly inclusive facility. These architectural features will be utilized in all aspects of our business and programs.